THEBUZZ
THEBUZZ
Already devastating, the pandemic could worsen in India
April has been the cruelest month for India. By the end of April, India's daily count of Covid-19 cases went well over the 300,000 marks, breaking the previous day's record every day. On Thursday, 29 April, the number of cases recorded crossed 379,000. The number of people dying daily for Covid-related reasons crossed 3,600. According to government data, to date more than 18 million people have been infected since the virus first became a pandemic; and more than 200,000 people have died. At least one out of every three new Covid cases in the world is recorded in India.
Just to get an idea of how massive the current surge of Covid has been in India, consider this. In early February, barely three months ago, the number of Covid cases officially recorded every day in India was 9,000. Now, every hour, there is an average of more than 12,500 cases recorded. If that number seems staggering–even for a population of 1.4 billion–here is the thing: May could be worse than April. According to forecasters, and scientists from the Indian Institutes of Technology (IITs), who used a mathematical model to predict active Covid cases in India, the number of cases could be over 440,000 a day by early May.
There are more unnervingly devastating facts about Covid's surge in India. First, the official numbers may be short of what it is in reality. Observers point out that the number of daily deaths being attributed to the effect of the virus may be much lower than what it is. Consider also that the number of tests per million population in India thus far is just over 200,000. Second, even as the virus begins to infect groups that were considered low risk, such as India's burgeoning population of youth, the country is running out of vaccines.
Early last week, Prime Minister Narendra Modi, whose party, the Bharatiya Janata Party, stands up to uphold Hindu values and nationalism, invoked the blessings of Lord Hanuman to help India in its fight against the pandemic. In the early days of the pandemic, even as the world was hastening the adoption of vaccines developed by multinational pharma giants such as Pfizer and Johnson & Johnson, the Indian government appeared to stall permissions to them and rooted for developing vaccines indigenously. Now the shortage is hurting Indians hard.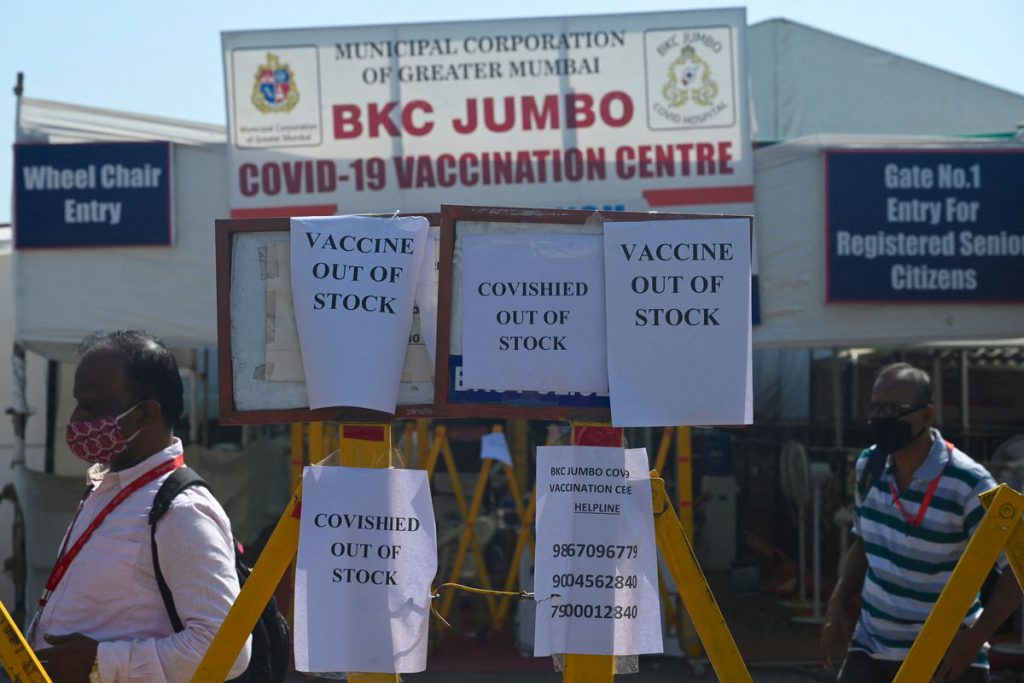 There are silver linings, of course. Richer nations, particularly western countries, including the US, have begun helping India, sending funds, pharmaceutical inputs, ventilators, and oxygen concentrators. But the scourge of Covid has exposed India's weaknesses: its unpreparedness in the face of major crisis; its woeful inadequacies when it comes to healthcare facilities; and the paucity of its administrative capabilities for disaster management. In a televised address to the nation recently, Prime Minister Modi pretty much told Indians that they would, pretty much, have to look out for themselves. This, many people believe, implies that his government is helpless.
Picking up the pieces: a post-Covid agenda
Even as the future looks uncertain and Covid cases surge relentlessly in India, it may be time for the country's policymakers and other authorities to consider a post-Covid agenda that addresses several things. Critical among them are a few. First, as the wildfire surge of Covid is demonstrating, Indian cities, particularly the large and congested ones such as Delhi and Mumbai are far too overcrowded making it nearly impossible to adopt any kind of social distancing. In slums and poor districts of these cities, people live in unimaginably dense circumstances. A small room in a Mumbai slum may house more than 20 people. Commuter trains, urban transport systems (such as Delhi's metro), marketplaces, schools, and educational institutes overflow with people. Unless urban housing and other plans are reformed to ease up the pressure on cities, battling pandemics such as the Covid outbreak can be almost impossible.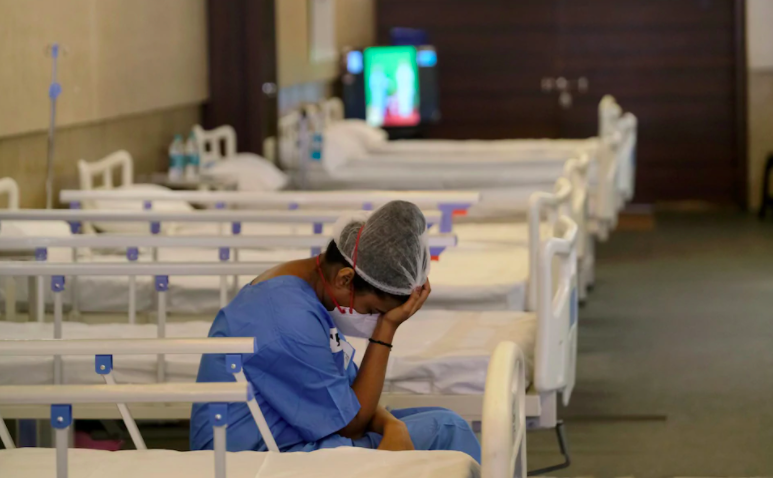 The Covid situation in India has amply shown that the country's healthcare infrastructure is hopelessly inadequate. Stories of queues outside hospitals; lack of oxygen cylinders for patients whose lungs have been affected; or, of how difficult it is to get simple, over-the-counter medicines when panic strikes (as it has now) abound. The majority of Indians, particularly those who don't have the resources to spend on expensive private-sector medical care and hospitals, have poor access to public healthcare facilities. The number of hospital beds per 1000people in India (latest World Bank data pertains to 2017) is 0.5; in China, it was 4.34.
It is ironic too that while India happens to be the largest manufacturer of vaccines, Covid has exposed how when a disaster strikes that may be meaningless. From May 1, after the government rules were relaxed to allow large sections of the population to be vaccinated, it is estimated that 900 million people need to be given a jab. In contrast, India's access to indigenously produced Covid vaccines is 90 million per month. If, on the other hand, the government had not procrastinated on allowing multinationals such as Pfizer and J&J to introduce their vaccines, the situation could have been better. But, in the prevailing situation, come May 1 and you can expect a mad rush for vaccines.
India's policymakers have to realise that preparedness and not hubris is what can make the country strong. In February, the BJP passed a resolution that went thus: "It can be said with pride, India . . . defeated Covid-19 under the able, sensible, committed and visionary leadership of Prime Minister Modi . . . The party unequivocally hails its leadership for introducing India to the world as a proud and victorious nation in the fight against Covid." Perhaps it is time for Mr. Modi and his colleagues who lead his party should now publicly retract the self-congratulatory resolution. It will, at least, be a symbolic gesture of humility.