THEBUZZ
THEBUZZ
The College Street Coffee House Provides Political Debates and Coffee Beans
Can seriously enlightening history be great fun to read? Professor Amartya Sen will say yes if one is reading the works of the likes of the late historian Tapan Raychaudhuri who authored highly acclaimed books on British Indian history and Indian economic history. Like suro many other luminaries, Raychaudhuri, professor emeritus at St Antony's College, Oxford, found his bearings at Presidency College and then a building away at Calcutta University. A small square at College Street houses these two historic institutions and a few others, which over the decades have produced national leaders, Nobel laureates, great minds from literature to sciences to film making. As much as for the hallowed institutions, College Street has acquired an iconic status for the unpretentious, pocket-friendly, and egalitarian Indian Coffee House.
For the uninitiated, the entrance to the building with vendors of books leaving little space for visitor movement and the walls plastered with posters, printed and handwritten of students unions, political parties, and in a few cases of cultural groups could be off-putting for some. But once you have negotiated your way to the first floor of the Albert Hall building and taken a deep breath of the coffee and smoke suffused environment, chances are that you are sold to the place forever. It doesn't matter which part of the world Presidency/Calcutta University alumni have made their home and become aficionados of artisanal coffee, College Street Coffee House memories will never get erased. In fact, many Presidency College students, as Raychaudhuri said in more than one place that discussions and debates at Coffee House contributed in no small way to shaping of ideas and minds.
Raychaudhuri wrote: "Whatever is my learning, a major part of that came from my classmates being together at Coffee House often without caring to go and attend classes on the other side of the road." Sen and the other outstanding economist Sukhamoy Chakraborty when they were batchmates at Presidency would cross the road to go to Coffee House to discuss economic issues that would go well beyond the class texts. Sen wrote: "That day, Sukhamoy sitting in a table next to the window was explaining Kenneth Arrow's social choice theory as a slice of winter sun caressed his face." Since its founding in 1942 by the Coffee Board, the intellectual masculinity of many of the attendees has become the hallmark of the otherwise humble coffee joint. As we know, a city should ideally have a place or places where free from social conventions of class and conceit, people of different callings and age groups could engage in stimulating conversation. That lends a democratic character to the assembly and encourages the growth of a new public sphere.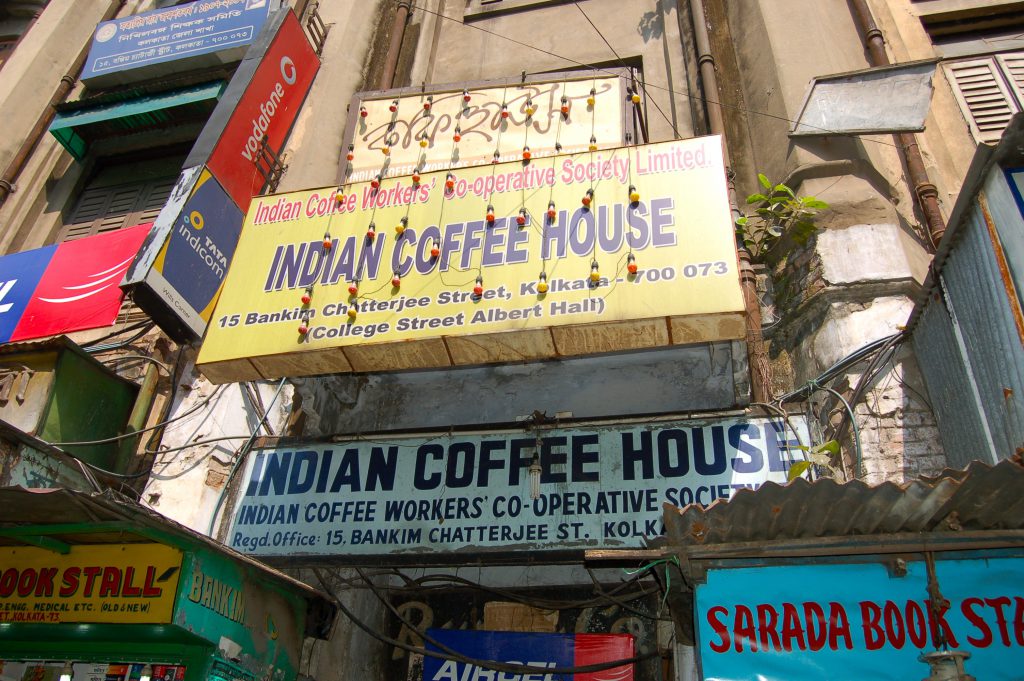 From students to professors, from poets to authors, from editor-publishers of small magazines to painters, and from journalists to cinema and theatre personalities, College Street Coffee House is a homely retreat for all. Actor, director, poet, and public intellectual Soumitra Chatterjee was for many years a regular at Coffee House wherefrom he along with Nirmalya Acharya would do commissioning of articles and editorial work for the high browed Bengali magazine Ekhhon (Now in English). (Incidentally, Satyajit Ray, a Presidency alumnus who would drop in for coffee when in College Street in search of books named the magazine and did its inaugural cover page. Many of Ray's scripts were published in Ekhhon.) Ritwik Ghatak, Mrinal Sen, Chidananda Dasgupta, and Buddhadeb Dasgupta had all patronised the place.
That unarguably was the golden period of Coffee House when many rising literary stars including Shakti Chattopadhyay, Sunil Gangopadhyay, and Nityapriya Ghosh (Presidency alumnus) would be regulars. While Shakti and Sunil wrote in Bengali but earned national fame, Nityapriya, a brilliant student of English literature and an authority on Rabindranath Tagore, has written extensively both in English and Bengali. All of them had so many anecdotes of the place to recollect. Besides Sen, the place that has acquired an iconic status boasts of another Nobel laureate in economics Abhijit V. Banerjee as a frequenter in his Presidency days in the company of Sanjoy Narayan who is now the country's one of the leading editors and commentators and a few others. I had a strange feeling as I visited the Coffee House recently after a very long time with memories coming flooding back. The stair that takes you to the first floor remains as stained and off-putting as ever, but the hall has been given a fresh coat of paint. The tables are more spaced out than before the Covid-19 pandemic and mask-wearing now de rigueur. The beverage and food menu has become longer. Mercifully, the prices have remained as reasonable as ever, if you provide for the inflation since the mid-1970s. Only the deviants will ever talk about the quality of food here. You can't make an issue of the coffee here either, the price being what it is.
How do I know that a future Nobel laureate or some avant-garde filmmakers or some literary geniuses are not sitting there as I walk into the hall? As I feared, the tables were all occupied. But I also remembered that the distinguishing feature of a coffee house is the genteel behaviour of the visitors. So as I found one of the four chairs at a table vacant, I wanted to know if they would mind my sitting there. No problem at all. So I had my infusion (Rs14) and toast and butter (Rs22). Indian Coffee Workers Cooperative Society also runs an establishment near Jadavpur University (my alma mater) and in downtown Central Avenue where you have the offices of Anandabazar Group and The Statesman. In fact, from poet and editor, Samar Sen to economist Dr. Ashok Mitra to legendary The Statesman Editor Amalendu Dasgupta would all troop in a group to CA Coffee House (House of Lords chamber). Here would come some of the finest writers of the times and also greenhorns like Nayan Chanda who went on to become the first Asian editor of Far Eastern Economic Review and me to give our articles for first Now and then Frontier to editor Sen.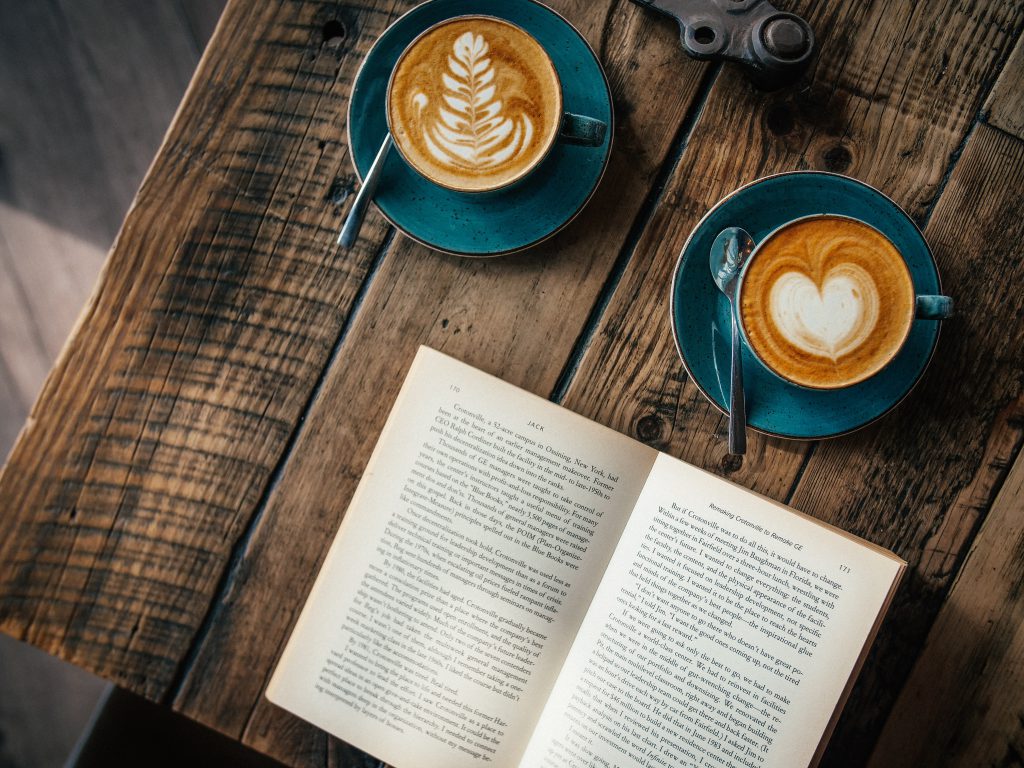 To return to the coffee establishment at College Street, many literary stalwarts, painters, and musicians from other Indian states and abroad would discover the soul of this culturally vibrant city at this non-air conditioned energy-draining place. Leading Indian painter Subhaprasanna Bhattacharjee, a lifelong friend of Gunter Grass introduced the Nobel laureate to the Coffee House. "For Grass, who was here on a mission to discover the uniqueness of the city, the exposure to the intellectually vibrant Coffee House where he would find some of the city's best minds to enlighten him on subjects from anthropology to literature to living condition of the poor proved to be highly enriching," says Subhaprasanna. He also says, "I had the privilege of accompanying Professor Amlan Datta (philosopher economist) and Professor Sibnarayan Roy (famous for his works on Marxist revolutionary MN Roy) to the Coffee House now and then."