Anantha VR (38), a Bengaluru-based commercial space designer, says his business was heavily dependent on quality Chinese imports but Wuhan virus and Galwan clashes made him snap the trade link
As an owner of an architecture firm, how could I let the opportunity of rebuilding the country pass? As country after country is left ravaged by the Covid-19 pandemic, it is upon us, especially business owners, to lead the way and to let people know that the world is going to be all right again.
Some tough decisions need to be made in the wake of changed strategic environment and a belligerent neighbour on our eastern border. I stopped all my business with China, even though my business was heavily dependent on it! In fact, the Indo- China standoff that started around May 2020 helped me crystallise my decision. I made this choice on my free will and I am not regretting it.
Our Bengaluru-based firm Hidecor is into designing new office/commercial spaces as well as renovating already existing ones and we have clients ranging from Titan to Big Basket to Furlenco to Decathlon etc. Before Work-From-Home or WFH became the new normal, office spaces, especially with regards to ergonomics, were constantly evolving to help people become more comfortable and efficient at the workplace. The WFH is going to come back in a big way because they help provide structure to business.
I used to import all items for designing office spaces from China, be they then furniture, carpets, flooring materials, or lighting fixtures etc. I visited the country too around 5-6 times in the past three years.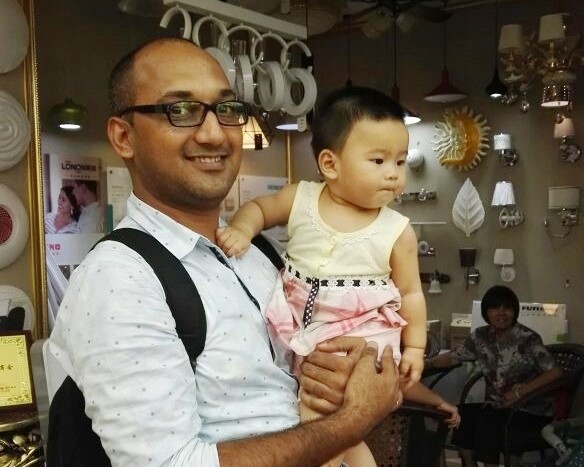 So while most people were just responding to what was going on in China as the news of pandemic started trickling in around January, I had been aware of it around November 2019 that China was trying to suppress news regarding the deadly virus.
Every year Chinese people suffer from seasonal cold between November-February and China faces a public health crisis, but in 2019 it was different. Moreover, the way China was suppressing the news I knew it was serious. When they started side-lining whistle-blowers warning of an impending pandemic, I first started thinking about ending business ties with China.
When the pandemic exploded in Wuhan, our business was anyway stuck. There are so many things about the way China handled the pandemic that don't add up. China might be efficient when it comes to large-scale production in little time but the way they suppress and divert information even about crucial issues wasn't something I was comfortable with.
A few months passed by without any work because production of goods and materials had halted worldwide. While we were all waiting for the lockdown to end, China snuck up from behind and started creating tension at the LAC in Ladakh. Whatever little trust I had in China was gone after this. I felt the whole border skirmish and the continued standoff since May is a ploy to divert the mind of the Chinese public from the way the government has handled the coronavirus crisis.
I have a close relative in the Army so I have an emotional connect with what's going on at the border. You can call the Galwan Valley incident as the final nail in the coffin for my business links with China. That was the day I decided to cut off ties completely with China.
I am all in favour of Atmanirbhar Bharat even though our country has a long way to go in matters of end to end manufacturing and it will take us nearly 5 years to be truly self-reliant. Our supply chain is still dependent on various other markets in the world. But we need to start somewhere, right? I now buy products from Delhi, Mumbai, Bengaluru and deal with Indian brands such as Feather Lite, Monarch, ISIT etc.
I wouldn't say our business hasn't been affected or that it has been an easy decision. Our profit margins have dropped from 10-15% but we 'soldier' on with fortitude. We recently opened a new branch in Hyderabad and are keen to do business with local manufacturers.
Slowly orders have started coming in and we hope the whole country works together in making our country atmanirbhar. We business owners alone cannot do it. The customer also has to be 'vocal for local'. We hope the pandemic gets over soon and office spaces start buzzing with chatter, laughter and productivity.
While many businesses have shut shop, there are several others that are opening new branches and we are glad we are being chosen to design their spaces. The pandemic has meant that office/commercial spaces require complete overhaul, especially with regards to social distancing.