LOK ISSUES
LOK ISSUES
'Delhi Metro Has Set An Example Of Work Amid Pandemic'
Sejal Kamra, 19, pursuing her internship in HR, is happy with resumption of Delhi Metro services as it allows her to visit her workplace. Kamra is also impressed how Metro implements safety & social distancing norms.
While online education has caught on during the pandemic, online internship still has a long way to go. I did an online internship during the lockdown, but decided to take a shot at internship at a brick and mortar office, as in a real set up, once the Delhi Metro services started on September 9.
I feel very happy that the Metro services have restarted. After the extended lockdown the Metro serves both to fulfil the necessity of travel as well as a symbol of our life returning to normal after the pandemic.
As usual Delhi Metro has maintained its reputation of being an efficient transport service. I stay in Nangloi and go for my internship at a firm in Rajouri Garden in West Delhi. Being a student of BBA (Bachelor in Business Administration), I am doing my internship in the Human Resources.
The office destination is nearly 15 stations from my home, with a change over at the Kirti Nagar station. I am impressed how the authorities are functioning. Social distancing is strictly adhered to right from the beginning. Temperature checks are done at the main gate, even before the security check is done, plus sanitizer is provided.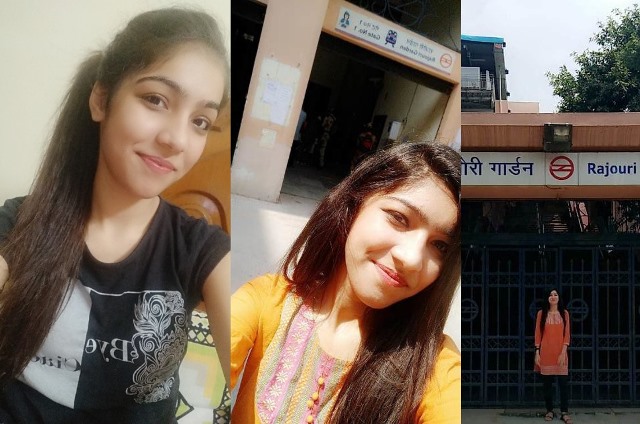 During the security check our Arogya Setu app is also checked to find our Covid-19 status. Currently, the number of people availing the metro services are also less as the trains are running at select times: 8 am to 11 am in the mornings and 4 pm to 8 pm in the evening.
Our bags are sanitized before the security check and the CISF personnel wear face shields, gloves, masks etc at all times. During the security check people are asked to maintain distance in the queue. Thanks to such security, health and hygiene, while travelling I feel so much more confident. I think the pandemic would have been under control, if the same rules were adhered to throughout the country.
When it comes to the seats, people are expected to leave distance between chairs. Markings have been made on seats where people aren't expected to sit and ditto for the standing travellers. The trains are regularly sanitized thoroughly.
It would not be too far off the mark if I say we are feeling freer though we are still using the metro only when we absolutely need to and maintain self-discipline.
After reaching home in the evening I take a bath and ensure nobody else touches my bag or the clothes I have worn to office. Everything is thoroughly washed/sanitised before next use. Using the Metro for going to meet far off relatives or for shopping or outing, is still out of the question right now, but we hope the time comes soon when we can go out and about like in the pre-pandemic